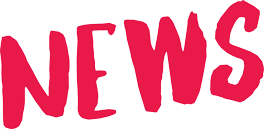 Interfaces for Empathy goes Jyväskylä
04 October 2016
Pixelache Festival 2016 – 'Interfaces for Empathy' is visiting Jyväskylä 14.-16.10. 'Interfaces for Empathy' brings to Jyväskylä four programme parts that were part of the festival which happened in Helsinki last month. The festival explored possibilites of more empathic relationship towards whole ecosystems as a key for new narrative of the human.

Please see event also at https://www.facebook.com/events/1065337293561851/​

Various Artists: Saudade de Europa
Galleria Hoppa, Kauppakatu 8
Vernissage Fri 14.10. at 17:30-20:00 (continues from the Jyväskylä Art Museum)
opening times Sat-Sun 15.-16.10. at 11:00-18:00

Various Artists travels from Belgium trough Helsinki to Jyväskylä trading on the way and studying the value of trade and the empathy in it. The work called Saudade de Europa is then exhibited in Gallery Hoppa. Later in the autumn, the travel continues to Rovaniemi where it will a part of Polarized! Vision 2016 -festival.

Centre for Genomic Gastronomy: To Flavour Our Tears
Jyväskylä Art Museum Holvi, Kauppakatu 23
Vernissage Fri 14.10. at 16.30-17.30 and opening times Sat-Sun 15.-16.10. at 11:30-17:00

Centre for Genomic Gastronomy is serving dishes that makes us more appealing to insects in their experimental restaurant called To Flavour Our Tears.

Channel Surfers
Jyväskylä Library, small seminar room, Vapaudenkatu 39–41
Opening times Sat 15.10 at 11:00–15:30

Channels Surfers invites us to a playful journey to break the boundaries of how we meet people. The participants walk around using Channel Surfers -glasses that prevents them to see the world trough their own eyes. Instead, they see footage from other's point of view.

NEMO: Emotion Hackday
The Craft Museum, Kauppakatu 25
Workshop Sat 15.10. at 11:30-17:00

Emotion Hackday explores how to create levels to technolodgy that enables more empathy. In this hands-on workshop previous experience eg. From programming is not needed.

Funders and Partners

The events are supported by Ministry of Education, Helsinki City, Kone Foundation, Finnish Cultural Fund and Finnish Arts Council. It is a collaboration in between Pixelache/Piknik Frequency, Live Herring and Magneetti.