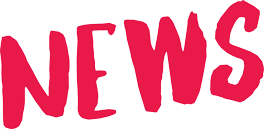 Volunteering at Pixelache
10 September 2016
Are you interested in working with a wide range of International Professional Artists as a part of one of Helsinki city's premier and award winning art calendar events?

We are looking for outgoing individuals from diverse backgrounds, looking to engage with the day to day operation of this year's festival.
As a volunteer you will oversee the production of some incredible projects delving into the depths of the human condition. You will be the interface between the public and the projects taking place, taking on all the information about the festival as well as assisting in the technical execution of some of the projects.

The festival, named 'Interfaces for Empathy', explores possibilities of the shift towards the understanding of human species as a balanced part of the ecosystem we live within. This year Pixelache Festival's main venue is the former Lapinlahti hospital area, with Lapinlahden Lähde as a partner organisation. Other festival venues are Kiasma Museum of Contemporary Art, MUU Gallery and Helsinki City Winter Garden.

The position offers the chance to network with a wide range of creative people as well as the public in attendance; it offers great production experience as well as a chance to expand your professional network.

What we offer
A backstage pass, be on the ground floor working shoulder to shoulder with with fellow volunteers and see some really interesting stuff while you do it.

Lunch covered for 4 days (food to power the machine that you are)

Opportunity to socialise with like-minded culture and empathy enthusiasts

Flexible hours.

An experience you will never forget.

Free swag!!

Pixelache – Interfaces for Empathy branded tote bags

Posters designed by Karolina Konieczna

Whisk (Vihta) for the sauna

Publication for this year's festival

Plus much more