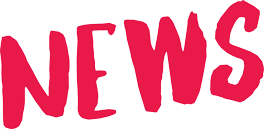 Crowdfunding for CopyLove!
06 July 2016
Pixelache Helsinki wants to bring key members of ZEMOS98​ collective from Sevilla, Spain, to the 'Interfaces for Empathy' festival, under the campaign title 'CopyLove Helsinki' #CopyLove #Helsinki
A crowdfunding campaing to realise the visit is now open! Please visit https://en.goteo.org/project/copylove-helsinki

ZEMOS98 will bring feminist-orientated care and warmth, Remix for Bien común (Remix for the Commons), Commons spirit and Love to the North. In particular they will share their Audiovisual Source Code (Código Fuente Audiovisual) format and approach. We are hopeful we can all benefit from a 'Finnish Summer of CopyLove' gathering peer-support and attention to contribute to their and our dreams come true.

During Zemos98's visit to Helsinki we will organize several events in the framework of the Pixelache Festival 2016. They will be disseminating open practices and open formats for audiovisual creation that we firmly believe contribute to co-create ways of performing multi-cultural understanding, increase the connections between South-North, and allow us all to contribute to much needed empathy and care in the world.